We're happy to provide a full suite of Paint Protection Film Services! 
Your vehicle is an asset that deserves to be protected. Paint Protection Film (PPF) can provide the protection you need by keeping the exterior safeguarded from depreciation and maintaining the vehicle's resale value.
Plus...your vehicle will look like new for years to come!
Paint Protection Film acts as a sacrificial layer between debris and car paint. Minor scratches and impairments resulting from normal driving, rock chips and wear are eliminated over time. Heat exposure, such as the sun or warmth from a running motor will the restore the lightly scratched surface to its original appearance. The sacrificial layer of PPF provides protection against road debris, small rocks, bug guts, bird droppings, various chemicals and weather changes. It also helps preserve the coloring of the vehicle and prevents the normal fading or discoloration that occurs to many unprotected vehicles. 
Our Paint Protection Films provide a hydrophobic effect that will leave your vehicle with a slick, shiny and incredibly smooth surface which allows for the easy removal of dirt and debris. Very little special maintenance is required for our Paint Protection Films, and we think you'll find that the upkeep is a breeze!
PPF alone provides outstanding paint protection, but adding a Ceramic Coating over the film can also be beneficial.  A nanoceramic coating provides an additional hydrophobic layer, UV protection and adds a unique gloss that will also further protect the PPF and help it look its best for longer. Check out our Ceramic Pro page for more information about this service! 
Partial or Full PPF Services are available in gloss or matte finishes. We can even color-change your entire ride!
View our new detailing site: Renegade Auto Spa
Scroll down to check out our FREQUENTLY ASKED QUESTIONS and get more information about our paint protection services. 
Free Estimates!
We offer Tint Services, too!
You Love Your Ride ... Now
It!
Ready to find out more?
Give us a call, send us a note, stop by the shop or scroll down to check out our FAQ's and full list of services!
LLUMAR PAINT PROTECTION FILM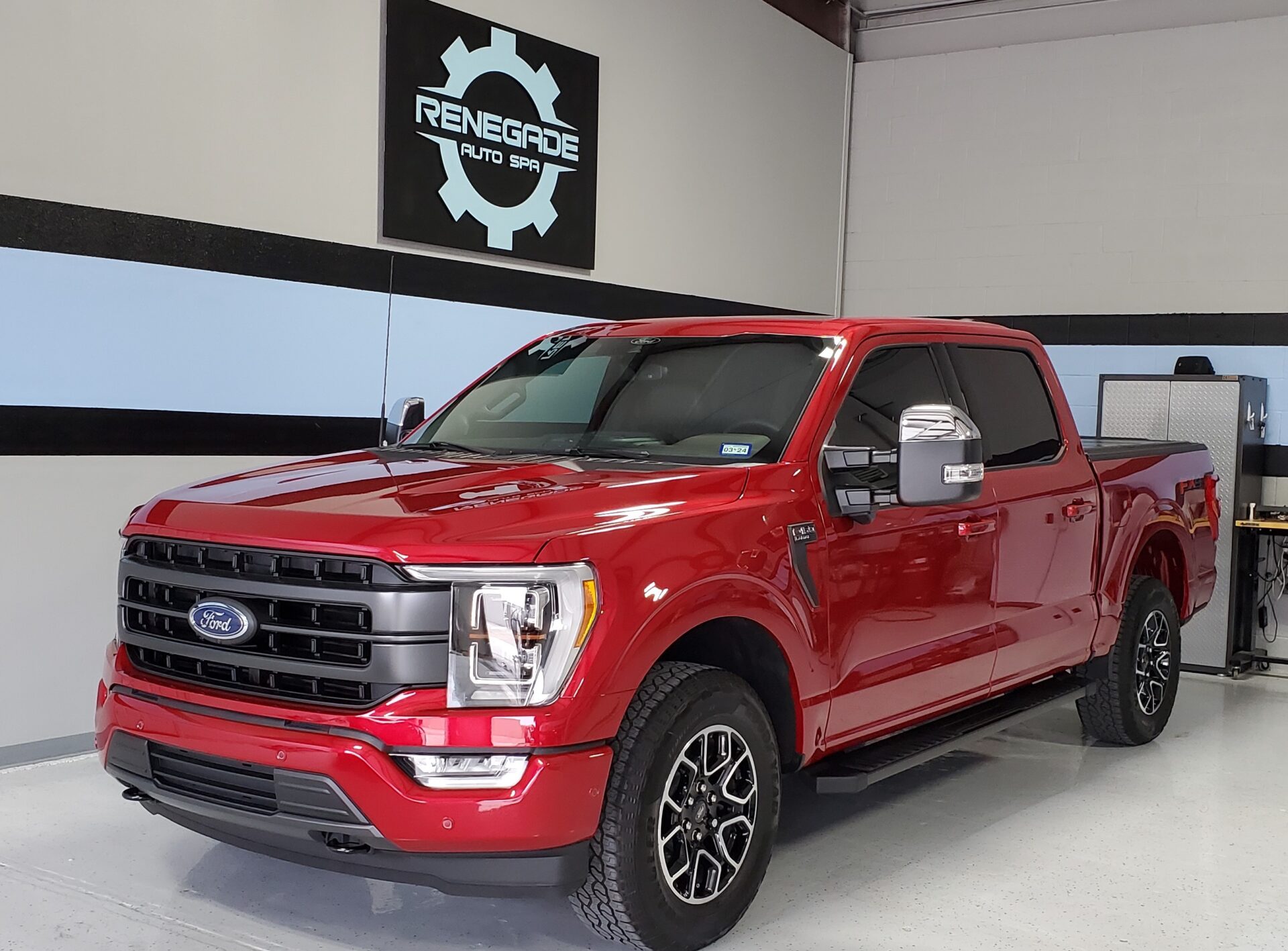 Paint Protection Film, also known as clear bra or clear wrap, is essential in maintaining the condition of your vehicle's painted surfaces to keep them looking their best. LLumar Paint Protection Films offer highly effective protection against flying rocks, bugs, road salt, sand, dirt, oil and more.  With multiple products to choose from, our team of professionals can help you find the right paint protection for your vehicle. From partial clear bra coverage to a complete full vehicle wrap, we've got the right protective paint films and installers to handle your job.
Our PPF Film Services, like our Tint, Detailing and Ceramic Coating Services, are conducted in a pristine and isolated environment. We know all too well what microscopic debris and dust particles can do to a paint job; this is why we operate our detailing business from a clean, dust-free and climate-controlled location.  It's also why we do not offer mobile services.
SKILLED, CERTIFIED & READY FOR YOUR JOB
Our technicians are highly trained in automotive detailing, paint correction and film applications.  We want to ensure every customer receives PPF services that are tailored to their requirements. We have the knowledge and skillset to ensure your vehicle is in optimum condition to receive Paint Protection Film and the determination to ensure that you are satisfied with the job.
COVERAGE OPTIONS
Contact Us For A Quote! A La Carte Services Available, Too!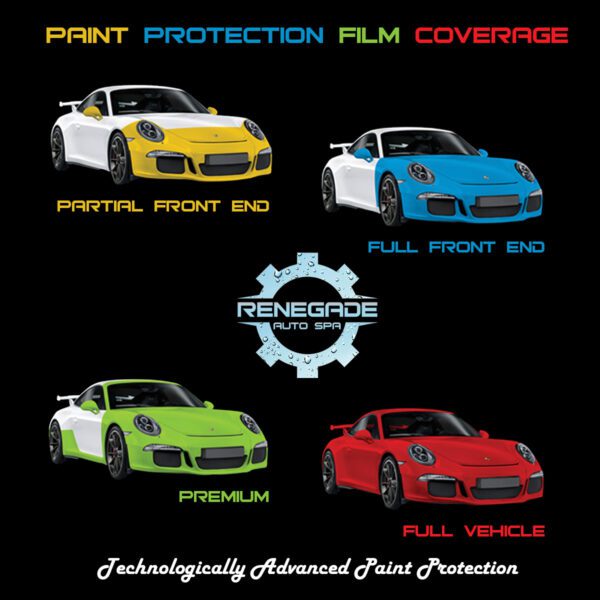 PAINT PROTECTION FILM FREQUENTLY ASKED QUESTIONS